Announcements are a great way to add information to your bulletin; share updates, link to an outside form to ask for volunteers, or simply provide general information. (Think building project updates, VBS volunteer requests, and baby announcements, etc.)
If you have more than one announcement that's not a problem. You can easily add or remove as many announcement sections to the bulletin as you need.
Click on the bulletin you would like to edit.
Drag the "Announcements" on the left to the phone, to add this section to your bulletin.
Click on the bulletin phone preview where it says "Announcement" to open up and edit this section.

Title allows you to name this section of your bulletin.
You can add an image to this page of your bulletin.
Body Text allows for you to update the content.
Button allows you to add a button that links to a form, website, social media page...or pretty much anywhere you'd like!

Use Button Text to Label the button
Use Button Link to attach the web address you would like the button to take people to when clicked.

Once you have made necessary changes select Done Editing to return to the main area of the bulletin.
Here is an example of what an "Announcement" section can look like: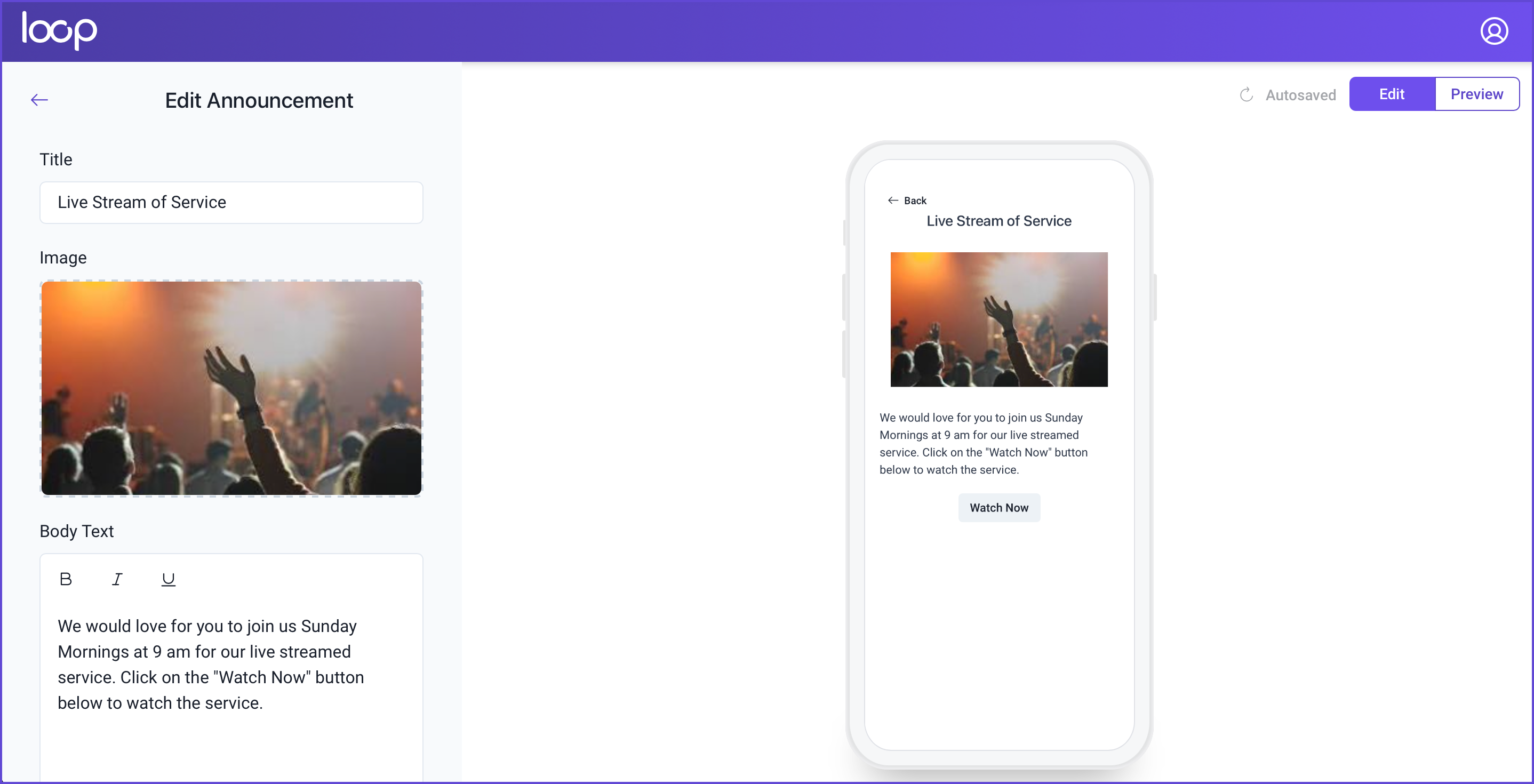 Simply leave a section blank if you do not have a use for it.