If you're looking for information about managing your subscription or account details, this is the place you want to be!
To access account settings,
Navigate to the User Icon () in the upper right corner of the screen.
Click on "My Account"
User Settings
In this section you are able to edit your name, email address, church name, web address, or password at any time.
Find the User Settings box and click Edit or Change Password.
Make your changes and select Update.
| | |
| --- | --- |
| First Name | This is your first name. |
| Last Name | This is your last name. |
| Email Address | This is the email used to login into app.loopbulletin.com. |
| Church Name | This is the name that will appear on the top of each bulletin. |
| Web Address | This is what is used for your unique church bulletin website. If you change your web address your QR code and link will also change. |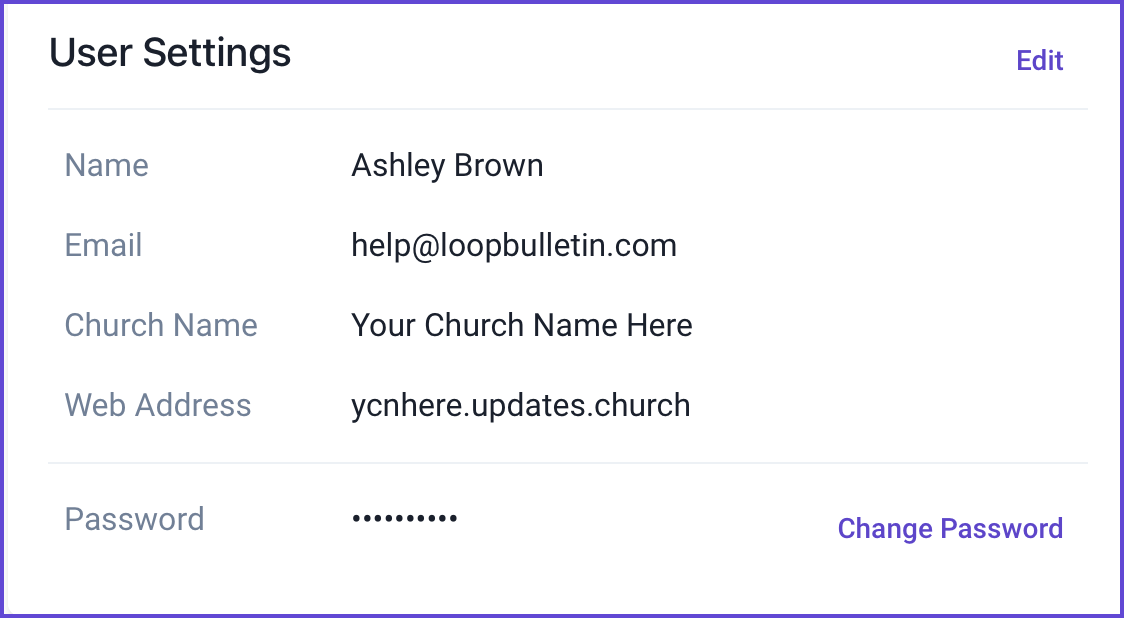 Subscription Details
Here you can view how many days are remaining in your trial, activate your subscription, see the status of your subscription, or cancel your loop subscription.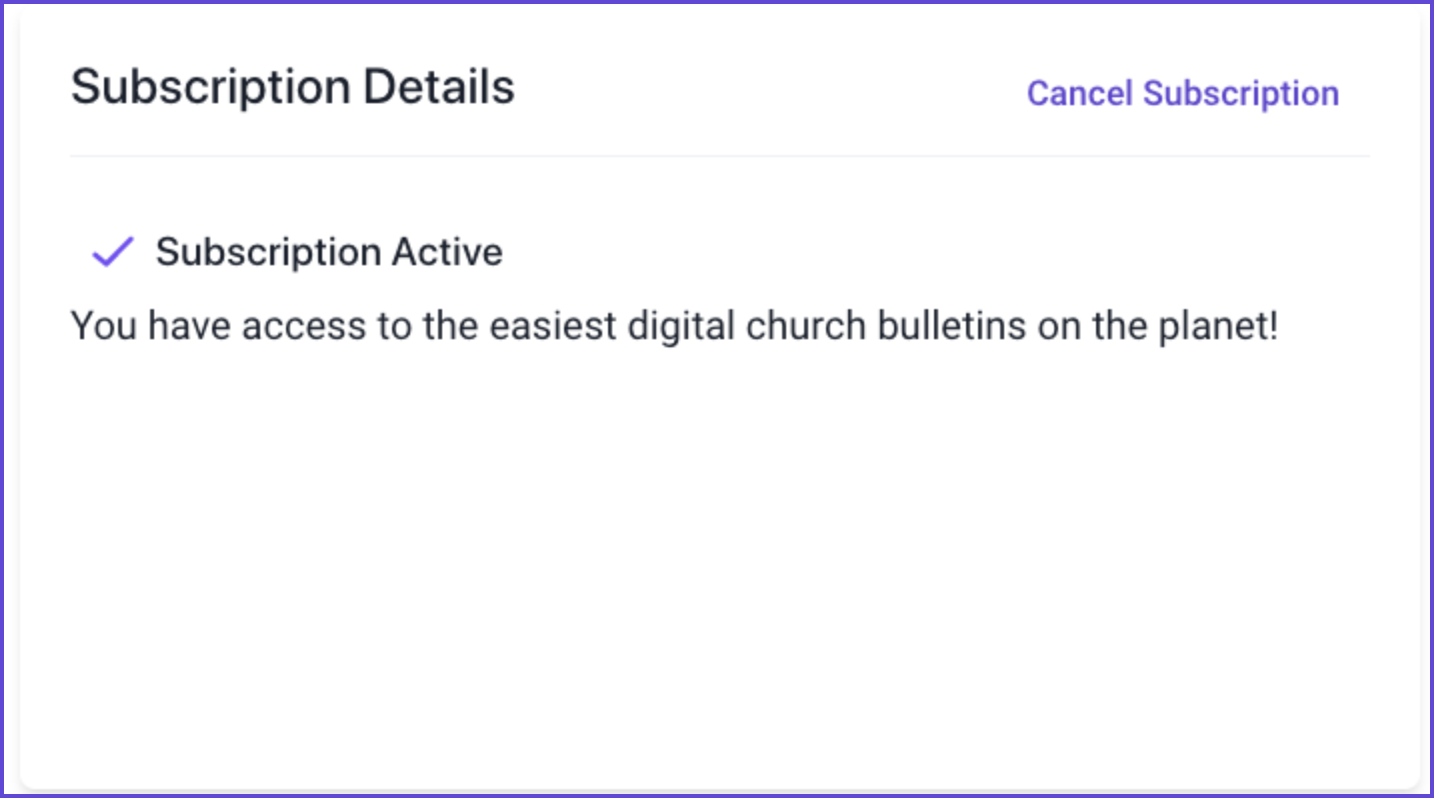 Next Payment
This will show you a preview of your next payment due, and the date that it will process.

Payment Method
This allows you to see the payment method on file, and to change your payment method on file by clicking the Change Card.

Notifications
Want to set up email notifications, to be alerted when someone submits a new response on the Prayer Request or Connect Card forms?
Toggle on which notifications you would like to receive, Prayer Requests, Connect Cards or both. The email address in the account settings will be the one to receive these email notifications.