Make online giving more accessible to your attenders by including it directly in your bulletin. With Loop, church attenders can give to your church while reading the bulletin! The Online Giving section allows you to easily embed your giving platform directly into your digital church bulletin. All you need is the link to your giving page. That's it!
Click on the bulletin you would like to edit.
Drag an "Online Giving" section on the left into the phone, to add this as a section to your bulletin.
Click on the bulletin phone preview where it says "Online Giving" to open up and edit this section.

Title allows you to name this section of your bulletin, you may choose something like Worship Night.
Body Text allows for you to communicate information with those givings.
Under Display Online Giving Via select either embed website, or Link to your online giving page.

If you select Embed Website you simply would need to paste in the link to your giving page. You can then hit "show preview" to see what it looks like.
If you select Link to your online giving page you will see an option for Button this allows you label the button people will click to give, and to include a button link. The button link will take people to the link you include.

Once you have set this up select

Done Editing

to return to the main area of the bulletin.
What the Embed Website option looks like: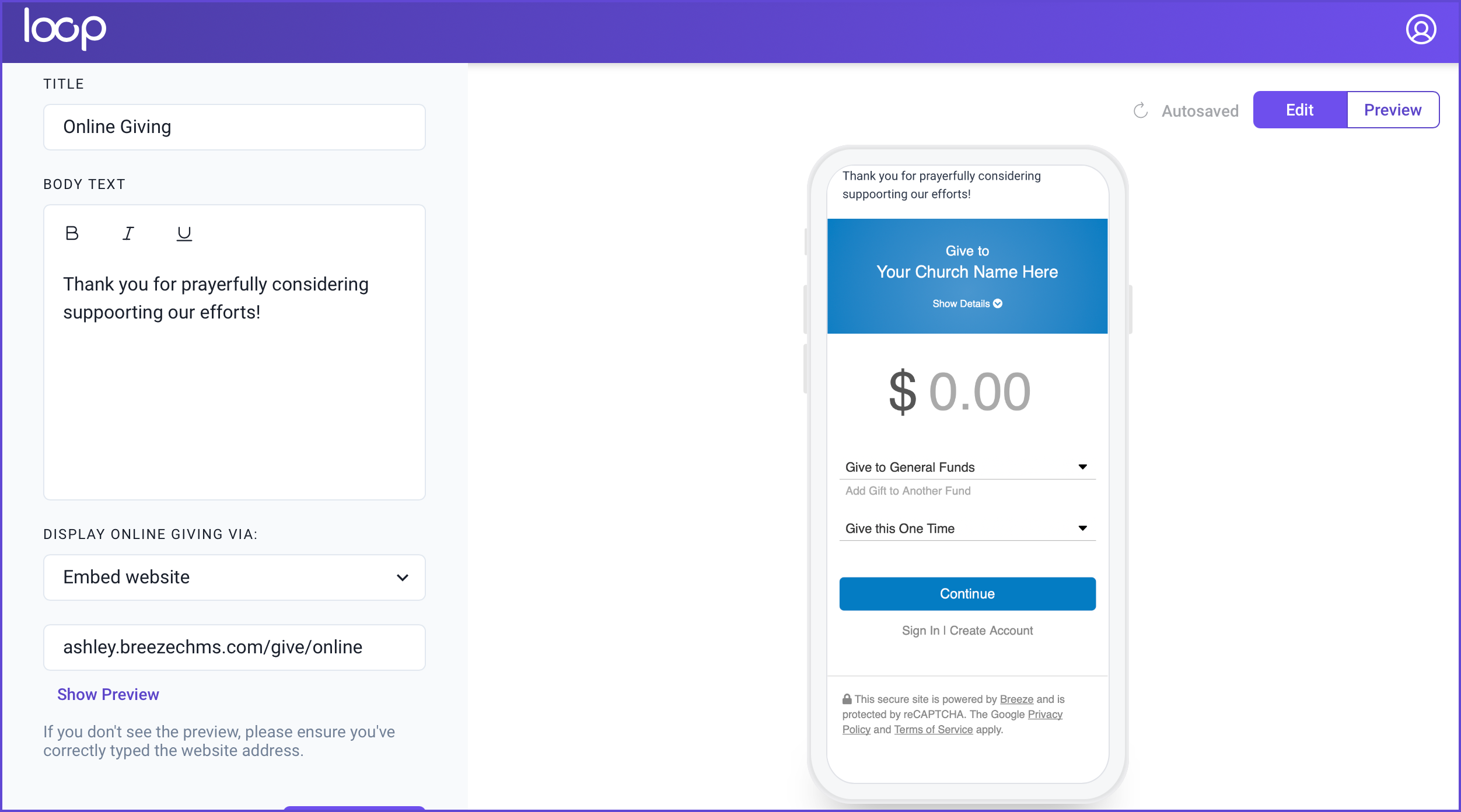 What the Link to your online giving page looks like: '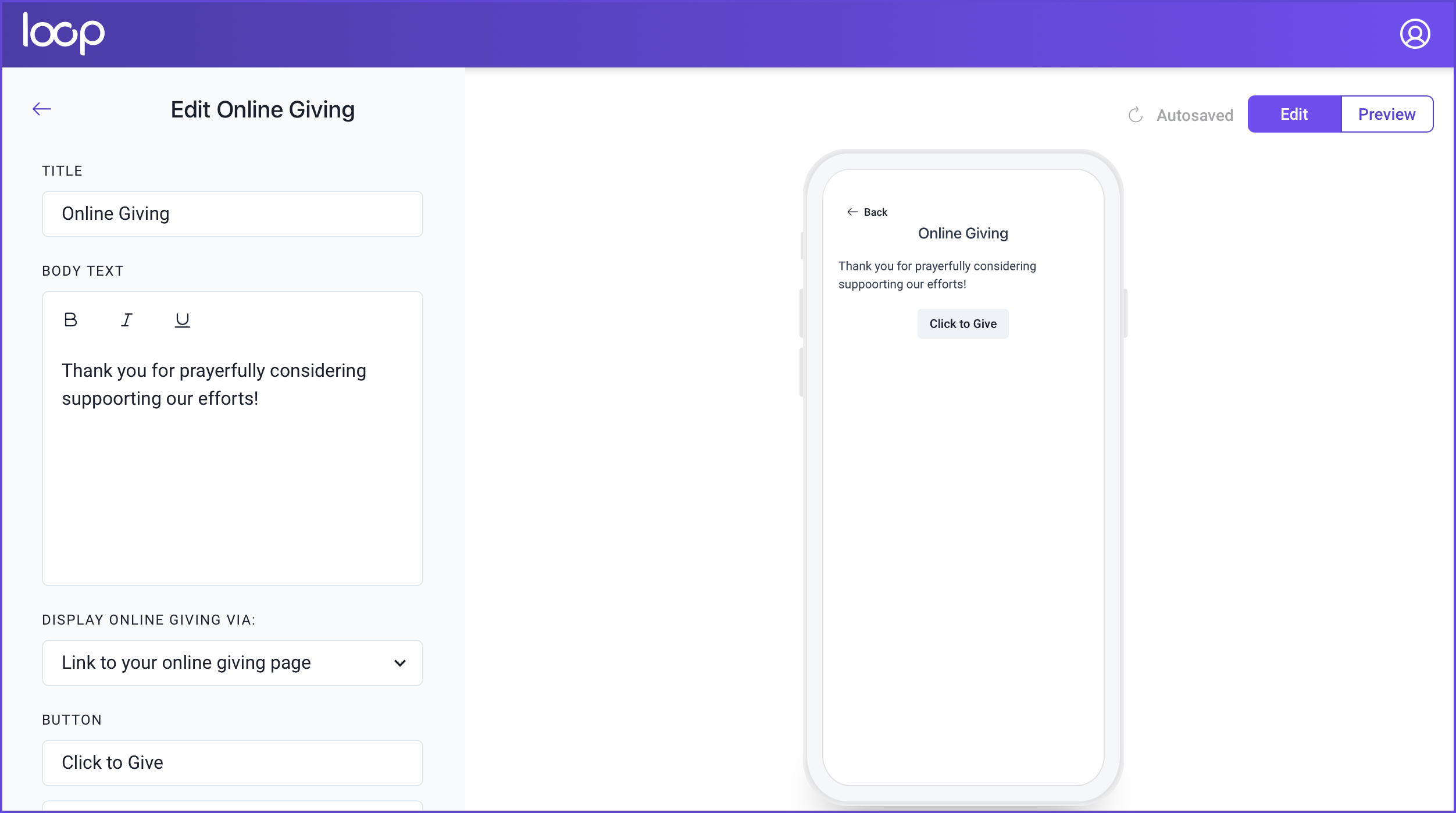 If your church does not currently have an online giving platform, check out Breeze Church Management as an Online Giving platform solution!